Ikanos Project
It is a project promoted by the Basque Government:
To promote the Information and Knowledge Society

in the Basque community
Lead by its

Economic Development and Competitiveness Department

The project is being developed by its

Entrepreneurship, Innovation and Information Society Office

Developed within the framework of the 2015 Digital Agenda (AD@15), to 

collaborate, share and provide information on what digital competences are and how these may be acquired
The project intends:
To contribute to the development of a society that is Competent, highly participative and co-responsible and user of advanced, high-impact digital services
That through the use of ICTs, 

it increases its competitiveness and improves the quality of life of individuals and their collective well-being
The ikanos model consists of these elements: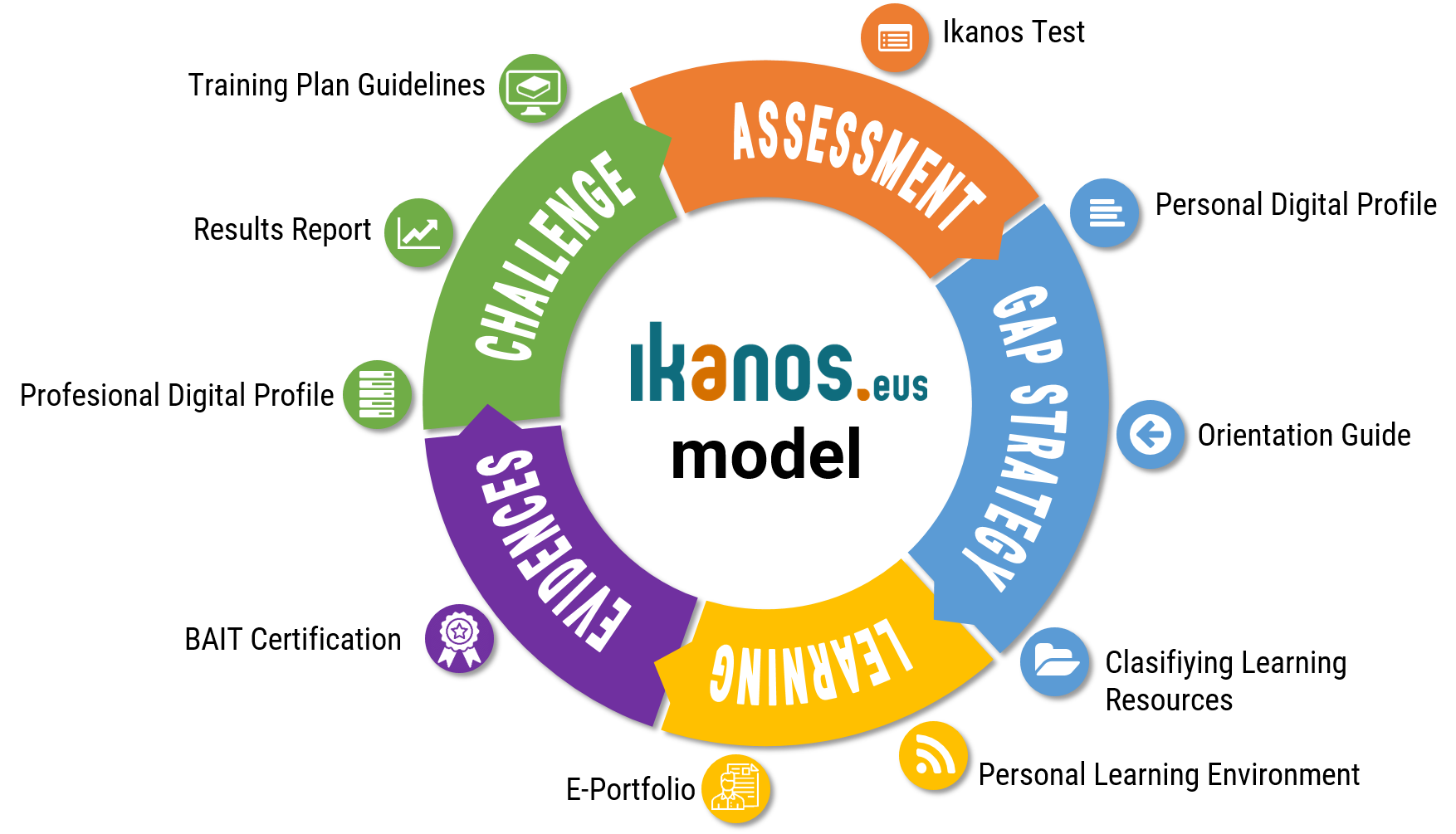 In the current stage, ikanos project activity is aimed Basque Country organisations, especially companies, which can initiate a systematic approach to the digital profile of their professionals.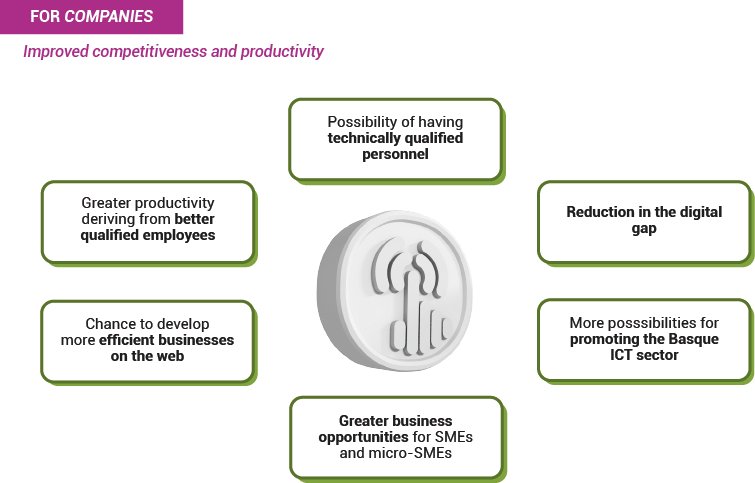 Alignment of Ikanos project with the 2020 Digital Agenda
The new Digital Agenda of the Basque Country includes, within the strategic axis of "Competent and Active Society", the R4 challenge focused on improving people's digital skills in order to improve their employability and their proximity to learning.
The aim of this Challenge is to achieve a "competent, highly participatory and co-responsible society, user of advanced, high-impact digital services and that increases its competitiveness and the quality of life of people and their collective well-being, using innovative ICTs,".
The IKANOS tractor initiative (initiative 15) is structurally located in this R4 challenge.