Personal Digital Profile
The Ikanos self-assessment test is a multilingual online tool, based on the European digital competencies framework DigComp, which provides to the user with an individual digital profile based on the evaluation of three parameters:
Potential for the development of digital skills

: equipment, connection, use of the Internet.

Training in ICT

.

Digital competence level

as the sum of knowledge, skills and attitudes in five areas of competence: Information, Communication, Content Creation, Security and Problem solving.
As result of this test, a personalized and downloadable report will be prepared, which provides an overview of the user's digital profile.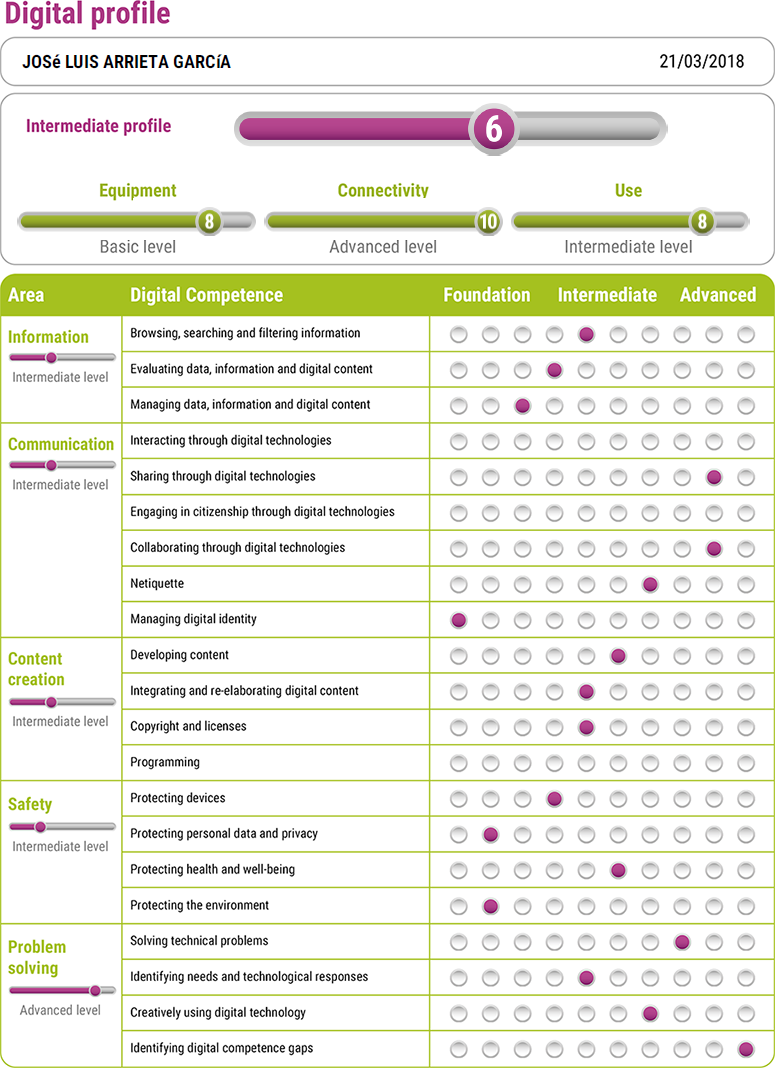 Access to the survey is open (without password) to individual users. Users who take the survey in an organized way through a company or organization receive a password to recognize them as members of that group.
The test has 32 items and all questions take between 20 and 25 minutes to answer.
Questions are based on the European DIGCOMP framework and are structured in the same sections, thus generating results organized in 5 areas that facilitate subsequent actions.
Answers can be saved to continue later using the "Options" button. By clicking on it, a form is displayed where the user must indicate their name, a password and their email address where they will receive the email with the link that will allow to return later to the survey at the point where they left it.
There are three interaction types: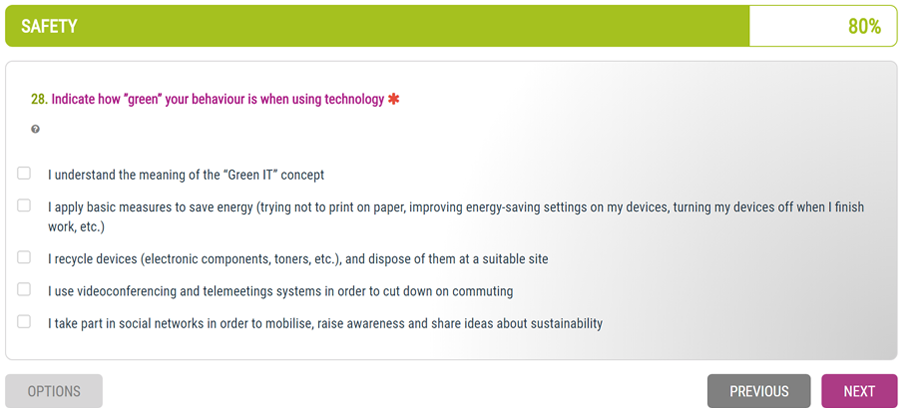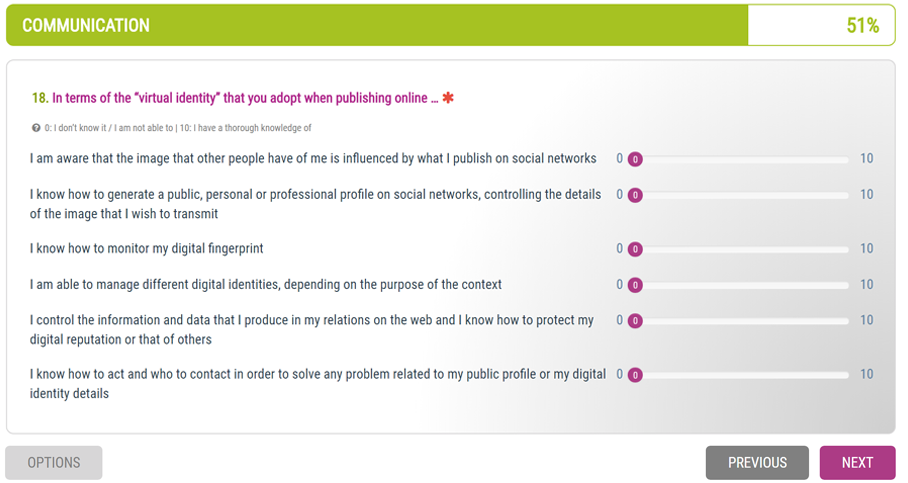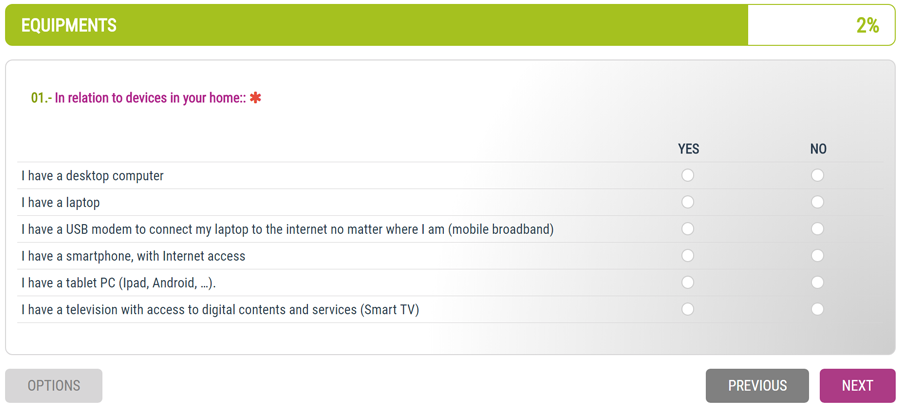 After completing the test, the user can download a custom report in PDF format.