Organizational Digital Profile
The digital profile of the organization consolidates the results of individual digital profiles of the employees of a department, a factory or the whole company in a view that allows to make decisions based on data: the Organizational Digital Profile of the company helps to design of the training offer or the organization of teams to face actions of digital transformation.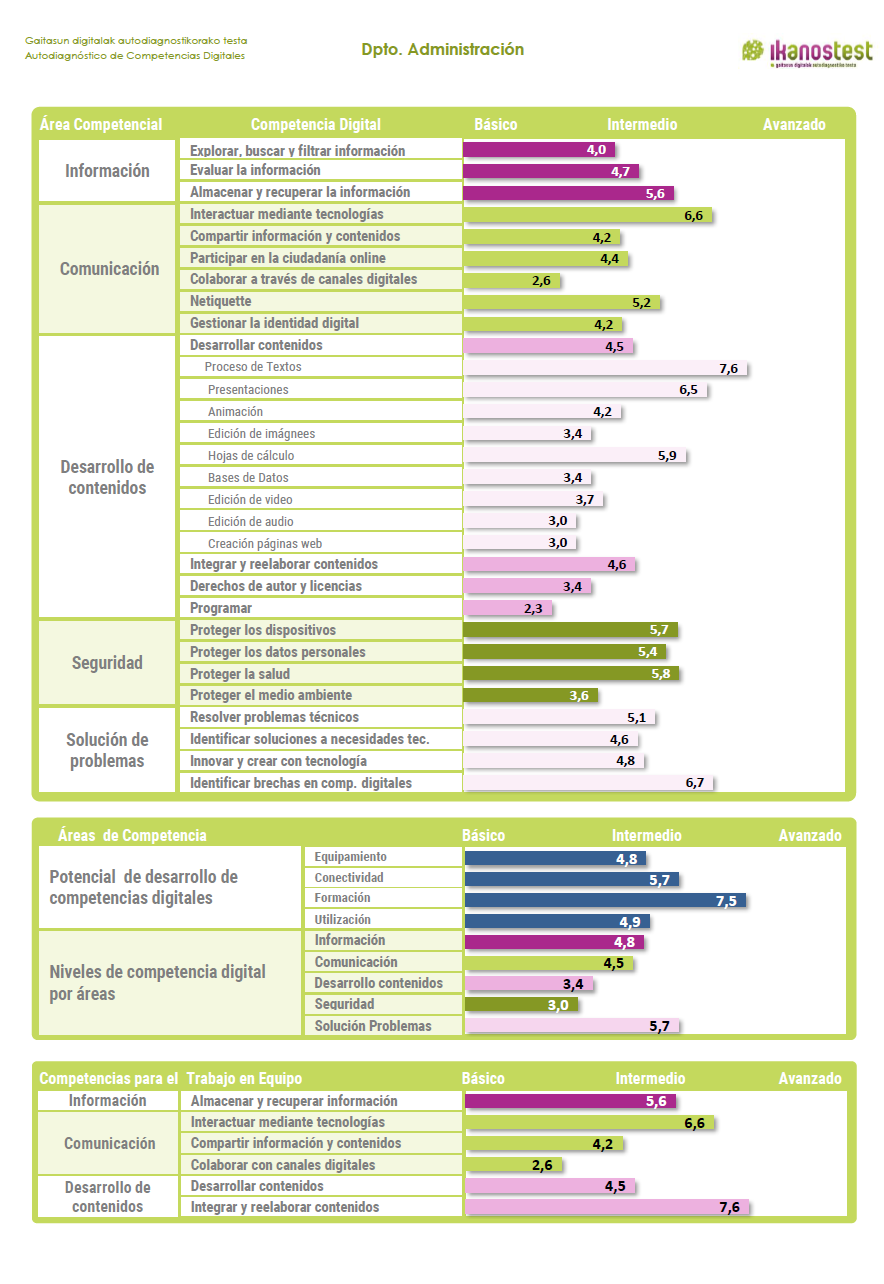 Segmentation: Reports of different groups can be obtained to segment the collective by different parameters, according to the type of data: by occupations, by departments, by locations, by ages, etc. facilitating the identification of employees with potential to develop different functions and projects related to digital competencies.
Ikanos offers to companies a tool that allows to visualize the level of digital competence of employees and compare it with the objective digital profile required for the different jobs in the company.
Ikanos organizational profile report consists of two views. The first of these views contains three graphs:
A chart that presents the average results of the professionals in the 21 competencies of the DIGCOMP model, (in addition to the breakdown of the tools of Content Creation.)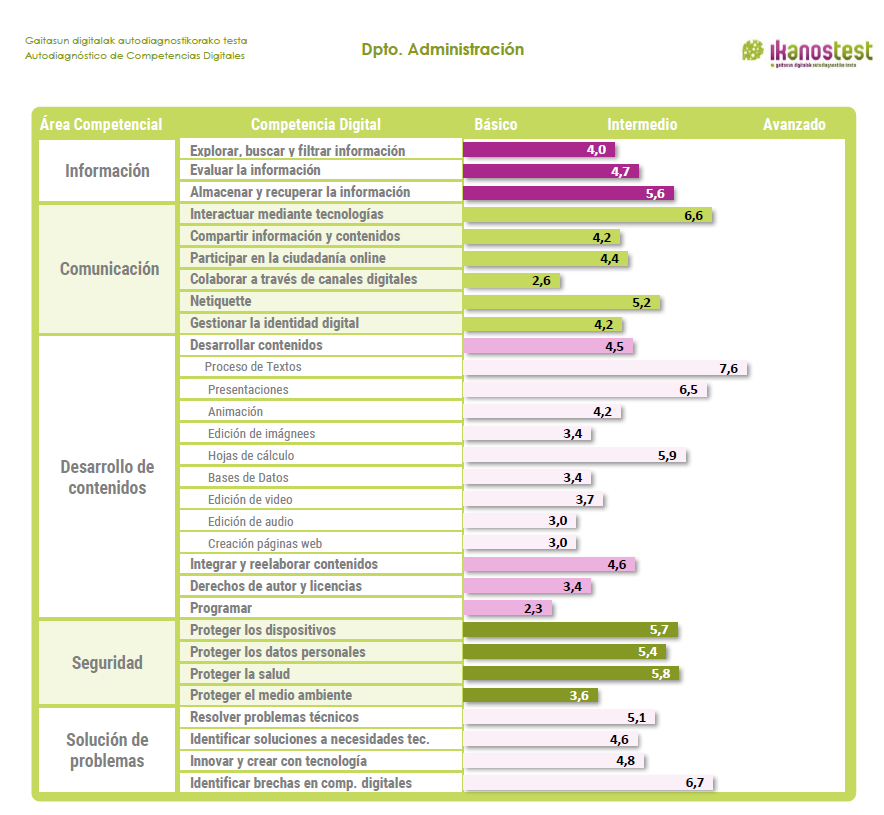 A chart that visualizes the data of the 5 areas of competence of the European Digcomp model, in addition to the Development Potential (Equipment, Connectivity, Use and Training).

A chart that shows the potential for remote teamwork of professionals in that organization.

The second view provides a table with the anonymized record of the responses given by all participants in the questionnaire.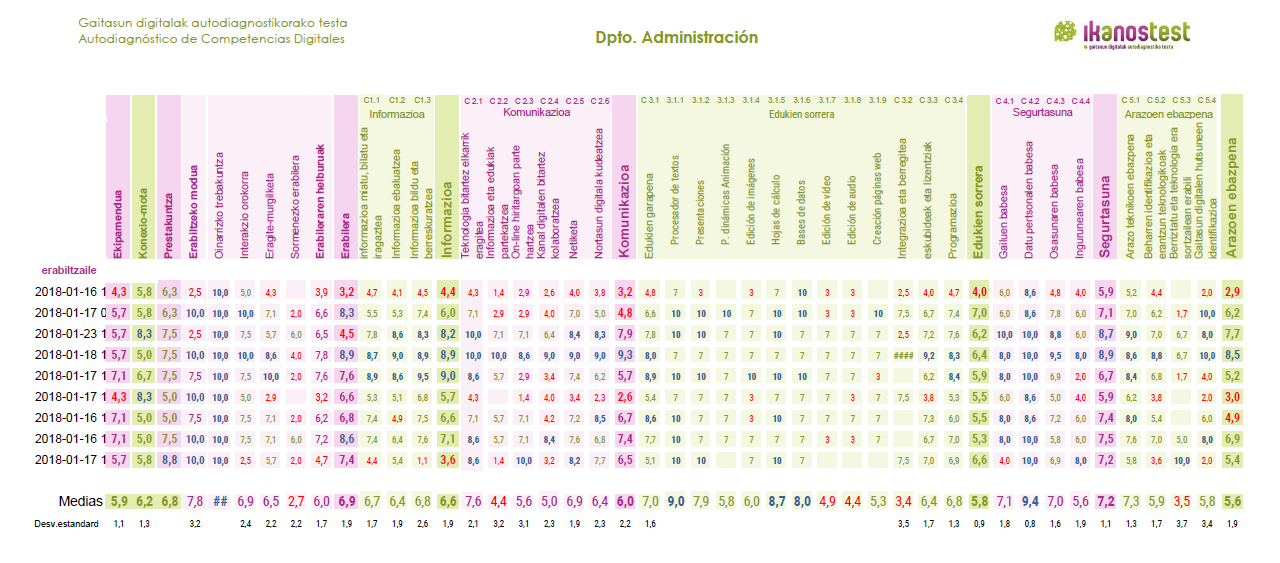 This digital profile of a collective allow organizations to define objectives in digital competency profiles for key jobs in digital transformation processes and to define training plans and training itineraries for employees to reach the required professional digital profiles.
To diagnose the professionals in your organization, contact the Ikanos team .
Features of Online service:
Generation of individual passwords for the professionals of an organization
User access with password
Access from mobile devices
Possibility of completing the test in several sessions
Open access period to the system of 4 weeks
Online support
Creation of the Digital Profile of the global organization