DIGITAL PROFILE DIAGNOSIS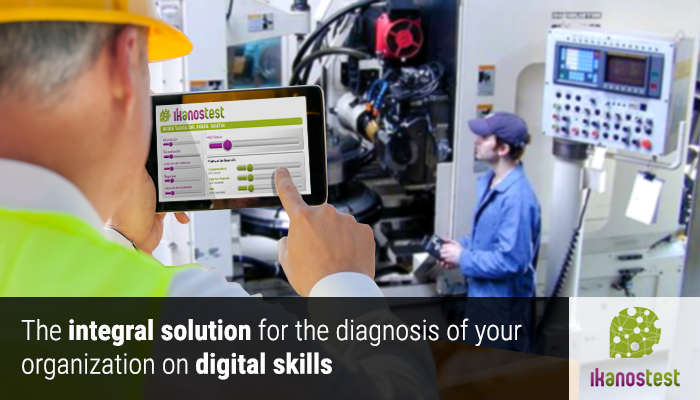 Ikanos Test
Now yo can get the digital profiles report of your organization using Ikanos Test, the digital Competences self assessment tool that that allows to obtain individual and organizational digital profiles.
THE CURRENT SITUATION OF DIGITAL COMPETENCES IN THE BASQUE COUNTRY AND IN THE WORLD
ikanos en el congreso de Salud Digital "eHealthDonostia 2019" Los días 12 y 13 de Septiembre de 2019 se celebró en el palacio Miramar de San Sebastián el congreso anual de Salud Digital "eHealth Donostia" La Salud Digital es una realidad en nuestro medio. Sin embargo, todavía queda mucho por hacer….
Digital Literacy for children scoping paper by UNICEF suggests EC DigComp framework as the principle way forward Unicef has presented a paper with the results of a scoping exercise on children's digital literacy that has been undertaken with the following objectives: to understand the current digital literacy policy and practice landscape;…

Mapping DigComp and EntreComp use by labour market intermediaries The European Digital Competence Framework for all citizens, DigComp, is increasingly used for different employability-related purposes. Digital skills, even of the "soft" type addressed by DigComp are important to successfully search for and get a job; they are expected from candidates when employers…